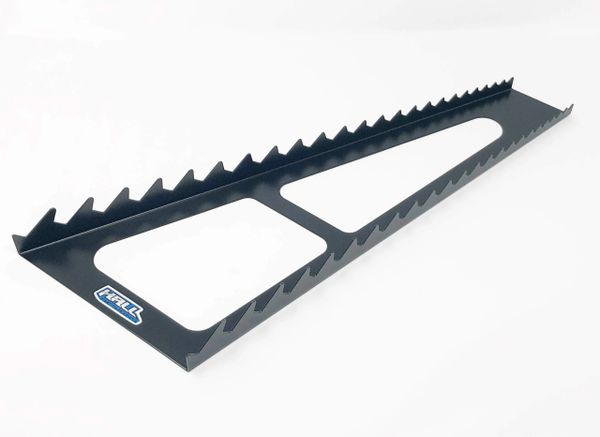 24 slot combo pack
Package deal, you get both the regular 24 slot and the reverse! 10% off!
24 slot wrench rack, designed to hold 1/4" thru 1-5/8"  wrenches. Unique left hand offset design saves drawer space by shifting wrenches to side of drawer, unlike typical "A" or "V" wrench racks.  Approx. 21" long and 2-3/4" deep with a 1-5/8" wrench. Fits in 3" deep Snap-on drawers. 
*wrenches not included.

**fit only verified with Snap-On wrenches, may fit others.